Be up-to-date!
August 8, 2017
The Fieldstone Summer File
Message from the Acting Head of School
We are pleased to introduce Ms. Ginie Wong as our Acting Head of School.  Please click here to read Ms. Wong's Welcome Letter to bring in the new school year.
---
Welcome Back Reception – Thursday, August 31 (5:30-7:30)
Come kick off the school year with some old faces, new faces and great food!
This is a great opportunity to meet the faculty and the rest of the Fieldstone community.  Please fill out the survey found here if you plan on attending.
---
School Supply List
To ensure you are well prepared for the upcoming school year – please consult the school supply list found here to ensure you have all of your required materials for the academic year.
---
Opening Ceremonies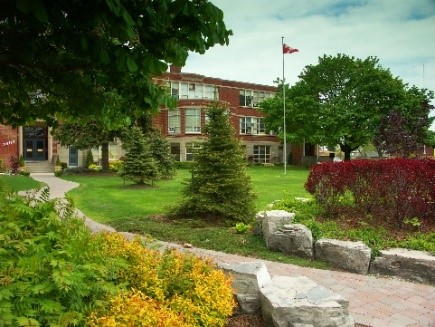 You are invited to join us for the opening ceremonies for the 2017-2018 School Year.  The FKCS ceremonies will begin on September 5 at 9:15 am in the Gym.
---
Fieldstone Uniforms – Reminder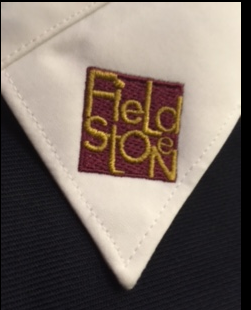 Uniform pieces can be purchased from InSchool Wear.  Grey dress pants can be purchased from any department or formal wear store.
---
Uniform Requirements and Expectations

Mondays, Tuesdays, Thursdays and Fridays

#1 Dress Days and Every Wednesday

Black Dress Shoes (that can be polished)

A Fieldstone Shirt (with the Fieldstone Logo)

A Fieldstone Tie (Optional)

A Fieldstone Blazer (Optional)

Grey Dress Pants or a Fieldstone kilt with black leggings.

Black Dress Shoes (that can be polished)

A Fieldstone Button Down Shirt (with the Fieldstone Logo)

A Fieldstone Tie

A Fieldstone Blazer

Grey Dress Pants or a Fieldstone kilt with black leggings.
---
All Fieldstone students are expected to have clean and proper looking uniforms every day. Students should own at least two pieces of each uniform component to ensure this is possible.
InSchoolwear, will be visiting Fieldstone and Fitting Days for new uniforms will be:
September 1st : 9:00 am to 4:00 pm in the cafeteria
September 15th : 9:00 am to 4:00 pm in the cafeteria
Appointments must be made with our international coordinator, Mr. Shawn Chen (office@fieldstonekcschool.org), for fittings.
We will also be selling used uniform pieces on the following days in the cafeteria:
August 25th 10:00 am – 12:00 pm
August 31st 10:00 am – 12:00 pm
September 6th : 3:30 pm – 5:00 pm
By Appointment (office@fieldstonekcschool.org) until September 15th
---
What to Expect on the First Day – September 5, 2017
Students must wear Number One Dress on the first day of school. This includes:

A FKCS White Collared shirt
A FKCS Tie
FKCS Dress Pants and/or Skirts
A FKCS Blazer

Students who have ordered their uniform, but are still waiting for it to be delivered must show proof that it was ordered.
Students will meet in their first period classes (which will be posted outside of the upper school office and in the cafeteria) between 8:15 and 8:25. Teachers will:

Do an overview of policies and procedures for the 2017-2018 school year
Distribute student timetables
Assign lockers (Please bring a combination lock)
Escort students to the gym for the opening ceremonies.

Please click here for the First Day Schedule
Please click here for the Regular Schedule
---
Bussing
If you require bussing for the upcoming school year – please contact Paige at pdriscoll@fieldstonedayschool.org as soon as possible to arrange transportation. Please include in your e-mail:
Your name
The student's name
The pickup/drop off location
---
Photo Day
September 25th will be photo day for FKCS. Please be sure to bring your smiles and Number One Dress!
---
Timetables
Timetables are being created for each student according to the choices they made on ConnectEd. If you did not choose courses – a timetable is being created according to OSSD graduation requirements and your choice of Post-Secondary Programme.
A message from Guidance on Timetables and course selection can be found here.
The master time table document can be found here.
---
Textbooks
This year a new textbook fee has been implemented to allow us to more effectively deliver students textbooks in a timely manner. We understand that some students may want to switch classes during the first week of school. To accommodate this, the first week of classes are designed to be independent of textbooks. On Friday September 9th, the current class lists will be used to order students their textbooks with the cost deducted from the textbook fee. Art course fees will also be deducted from the fee.
A list of Semester 1's textbooks can be found here.
---
Creating Pathways to Success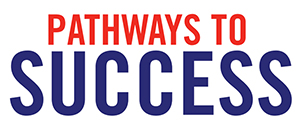 Please read the document here from Guidance to find out more about our Pathways to Success Programme.
---
Horizons Week 2017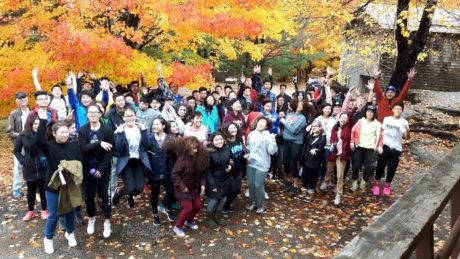 Fieldstone students will be participating in our annual "Horizons Week" program from October 16th-20th. This week is a mandatory part of our school year and will provide our students will valuable character-building and confidence-building opportunities outside of their regular classes.
Students will be going to Ontario Pioneer Camp from October 16th-18th. October 19th will be a rest day and October 20th will be an at-school day in which students will participate in mentorship and community service activities, helping them to fulfill the requirements of the Ontario Secondary School Diploma.
More detailed information will be sent home prior to departure for Ontario Pioneer Camp.  To ensure that students are registered as early as possible, please submit permission forms by September 8th to Ms. Paige Driscoll in the main office.
---
Important Dates
Please consult the following important dates document when planning your family vacations and holidays.  The important dates can be found here.
Click here to download the 2017-2018 School Calendar.
---
WIFI and Google Classroom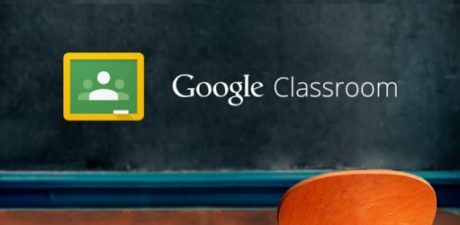 Fieldstone has chosen Google Classroom as a platform to enhance learning in the classroom. Students will be issued a Fieldstone Email and Google Account that is to be used for academic purposes only. Students will also need to register their devices they wish to use on the Fieldstone Network to ensure we maintain the speed and security of the network. Please sign and submit the Technology Registration Form and Permission to enroll in Google Classroom form in order to be granted access to Google Classroom. Please note that Google Classroom is a mandatory component of many courses. Forms can be submitted to Mr. Shawn Chen or Ms. Paige Driscoll
---
Permission Forms
If students wish to leave school property during lunch or exam periods, a permission form must be submitted.  Please fill out and return the following permission forms.
---
Data Verification Survey
All families must complete this survey by September 6.
---
Please stay up to date with school events by checking our weekly Friday File throughout the year.
Connect with us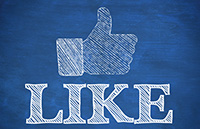 Visit us on Facebook! Fieldstone King's College School is social! Like our page here!