Be up-to-date!
September 15, 2017
Message from the Assistant Head

We're in the swing of things! It's been a busy second week of school as we all settle into this exciting new school year. Co-curricular activities have started, giving students to opportunity to develop skills in a variety of areas including dance, drama, business, singing, and even knitting. Similarly, sign-up sheets for sports teams have been posted and students are encouraged to become involved in the school's athletic programme. As students settle into their classes, I hope that they will take advantage of the full range of opportunities for co-curricular involvement at Fieldstone. Participation in these groups helps our students to develop character and confidence, and to fully immerse themselves in our vibrant Fieldstone community.
---
Message from Guidance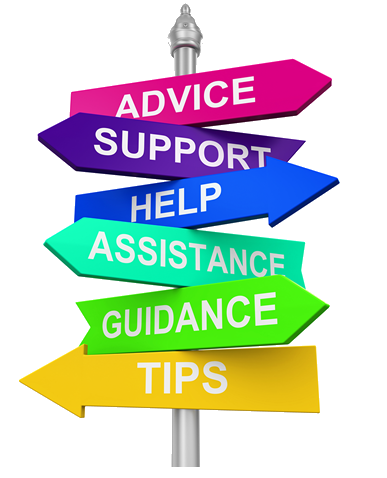 Ontario University Fair – Friday, September 22nd
Our Grade 11 and 12 students can look forward to attending the Ontario University Fair at the Metro Toronto Convention Centre next Friday, September 22nd. The OUF will allow you to see all 21 Ontario universities and provide you with the opportunity to talk directly with university representatives and faculty. Come prepared with a list of universities you are interested in, and be prepared to ask questions about the specific programs you hope to apply to.
Register for your OUF Passport at www.ouf.ca/passport. You can scan your bar code at university booths and presentation rooms of your choice. It is an easy way for you to share your contact information to receive more information about the universities you are interested in.
University Visits at Fieldstone
We have a number of universities planning to visit us here at FKCS. Make sure to check the calendar on the University and College Applications board on the third floor for upcoming visits. Our first presentation will take place on Thursday, September 28th with the University of British Columbia. Many students have expressed interest in applying to the Sauder School of Business at UBC – be sure to check out the presentation to learn more about the application process and next steps!
Timetable Changes
The deadline to update and change courses was LAST Friday, September 8th.  This deadline was set to ensure students are able to catch up on the material covered in class.  Please consider this deadline when making an appointment to speak with Ms. Persa.
---
Horizons Week 2017

Fieldstone students will be participating in our annual "Horizons Week" program from October 16th-20th. This week is a mandatory part of our school year and will provide our students will valuable character-building and confidence-building opportunities outside of their regular classes.
Students will be going to Ontario Pioneer Camp from October 16th-18th. October 19th will be a rest day and October 20th will be an at-school day in which students will participate in mentorship and community service activities, helping them to fulfill the requirements of the Ontario Secondary School Diploma.
More detailed information will be sent home prior to departure for Ontario Pioneer Camp.  To ensure that students are registered as early as possible, please submit permission forms immediately to Ms. Driscoll in the main office.
---
Tutorials
Tutorials allow our students the opportunity to meet with their teachers for enrichment and support individually or in a small group. Tutorials are included in student tuition. The tutorial schedule can be found here.
---
Co-curricular Activities
Fieldstone's co-curricular life is always thriving. Clubs give students a chance to gain skills and experience that will help them to grow as individuals and also may assist them with university applications. Clubs also help students to meet new people and become more at home within the Fieldstone community.
The co-curricular schedule can be found here.
---
Social Media
Please follow us on social media to keep up with our latest events and activities.
Click below for links.
---
Textbooks
Students' textbooks were ordered last Friday. We expect these books to be delivered early next week. The cost of the books will be deducted from the students' textbook fee.
---
Photo Day
September 25th will be photo day for FKCS.  Please be sure to bring your smiles and Number One Dress
---
Google Classroom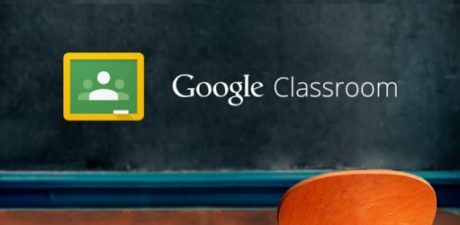 All of Fieldstone courses use Google Classroom as a Learner Management System. We utilize this platform to enhance and enrich the classroom experience. Students have each been issued a Google Classroom login and are expected to attend class with an internet enabled devices.
Parents and Guardians are also welcome to see their student's progress in the Google Classroom. To request access to your child's Google Classroom please fill out the following form here.
---
WHAT IS HAPPENING IN FIELDSTONE CLASSROOMS?

CGC1D
The students were constructing a giant map of Canada puzzle in Grade Nine Geography.
---

ADA2O

The Grade Ten Drama class has been working hard to acquire and apply new drama terminology. They've been learning about using historical sources as the basis for drama works, and this week students researched the life and times of a famous person in history to present to the class. In this image, students have created a tableau image of Abraham Lincoln liberating the slaves in the 1800's.
---
HSP3U

The Grade Eleven ISAP class has been learning about sociology, including the founding theorists and fundamental perspectives. In this photo, students are presenting their arguments in a classroom debate on the pros and cons of capitalism. They applied new sociological terminology and related their discussion points to key ideas and theorists.
---
SBI3U

The Grade Eleven Biology class has been investigating life's diversity. In these photos, students went around the campus to list down many kinds of birds, insects, or plants for biodiversity. They also tried to classify species of beetles by creating their own dichotomous key.
---
LKBCU

Students are working in pairs to prepare their very first presentation! The presentation is a reflection of their Unit One reading To Live.
---
SCH3U

The Grade Eleven Chemistry class has been learning about the atomic structure and the properties of the elements in the periodic table. These photos show the students investigating the reactivity of the metals copper, magnesium, iron, and zinc.
---
AWK3M/AWK4M
Students in the Grade Eleven & Twelve Illustration class have been studying the elements and principles of design. Today, they used graphite to show value by illustrating monsters in their sketchbooks.
---
 Uniform Update: "Smart Casual September"
Due to high number of students who are still awaiting uniform items, we have decided to initiate a "smart casual" dress code for the remainder of the month.
This means that uniforms will not be made mandatory until October 2nd.
In the meantime, the following items are part of our "smart casual" expectation:
Polo shirt/shirt/blouse for everyone; these can be long or short sleeved.
Sweater or cardigan can be worn.
Trousers (can include jeans – no rips), ¾ length trousers, skirts or dresses
T-shirts can be worn with no inappropriate slogans.
Smart flat shoes– black or brown. Clean running shoes are acceptable. No boots.
The following items are not permitted and will constitute a uniform offense:
Crop tops
Short skirts
Visable tattoos
Hats
Ripped pants
Leggings
We aim to help students to present themselves as polished and professional young people. We appreciate your cooperation in this matter.
Fieldstone Uniforms – Reminder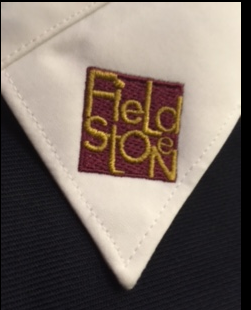 Uniform pieces can be purchased from InSchool Wear.  Grey dress pants can be purchased from any department or formal wear store.
Uniform Requirements and Expectations

Mondays, Tuesdays, Thursdays and Fridays
#1 Dress Days and Every Wednesday
Black Dress Shoes (that can be polished)

A Fieldstone Shirt (with the Fieldstone Logo)

A Fieldstone Tie (Optional)

A Fieldstone Blazer (Optional)

Grey Dress Pants or a Fieldstone kilt with black leggings.

Black Dress Shoes (that can be polished)

A Fieldstone Button Down Shirt (with the Fieldstone Logo)

A Fieldstone Tie

A Fieldstone Blazer

Grey Dress Pants or a Fieldstone kilt with black leggings.
All Fieldstone students are expected to have clean and proper looking uniforms every day. Students should own at least two pieces of each uniform component to ensure this is possible.
---
Permission Forms
If students wish to leave school property during lunch or exam periods, a permission form must be submitted.  Please fill out and return the following permission forms.
---
Important Dates
Please consult the following important dates document when planning your family vacations and holidays.  The important dates can be found here.
Click here to download the 2017-2018 School Calendar.
---
Please stay up to date with school events by checking our weekly Friday File throughout the year.
Connect with us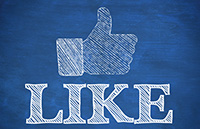 Visit us on Facebook! Fieldstone King's College School is social! Like our page here!