Be up-to-date!
January 11, 2019
Message from the Assistant Head



Welcome to 2019 at Fieldstone! We hope everyone in our community enjoyed a restful and restorative Winter Break.
With Semester One coming to a close, students are working hard to complete course projects. Our students' dedication and commitment to their studies is admirable and we wish each and every one of them a successful end to a productive and exciting semester.
---
Message from Guidance
OUAC Application Deadline – Wednesday, January 16
If you have not yet finalized your program choices or completed your profile, please work on completing and submitting this as soon as possible. Please see Ms. Wong if you require any assistance.
The initial application will include all of your final grades from completed Grade 11 and 12 courses and a list of all current-year courses in progress. Your final marks for Semester 1 courses will be uploaded to your OUAC account at the beginning of February. You will receive a notification saying that these marks have been updated. Please ensure you take time to review the marks that have been uploaded to ensure they are correct.
---
Supplemental Applications
Students are reminded to begin working on the supplemental applications that are required for admission to Ontario universities and specific programs. Just because you submitted your Program Choices does not mean you are finished your post-secondary applications. For students who have already submitted their applications, you should have received email confirmations from each university directing you to set up your online profile, and instructing you on the next steps you need to take to finalize your application. Many universities require supplemental applications to be submitted (for example, the Personal Statement of Experience for Queen's University, Waterloo's Admission Information Form, and Supplemental Application Forms). Be sure to check the deadlines for your program choices and start working on these as soon as possible.
---
Community Service Hours
If you're earning your volunteer hours outside of Fieldstone, you must check with Ms. Wong before you start. A few common misunderstandings of ineligible activities are listed below.
Ineligible activities are activities that:
would normally be performed for wages by a person in the workplace

already a requirement of a class of course in which the student is enrolled (e.g. cooperative education, job shadowing, or work experience)

take place during class time; however during lunch breaks or "spare" periods is allowed
Please refer to one of the posts on Google Classroom for the complete Ministry of Education List of Ineligible Activities.
The updated Community Hours list has been posted on the Guidance Board as well as outside Room 310. Please check if you are unsure how many hours you still need to complete (in order to reach 40 hours).
---
Ryerson University – Wednesday, January 16
Ryerson University will be at Fieldstone on Wednesday at 11:30 a.m. in the Cambridge Room to give support to those who have applied to Ryerson, to talk about the application process, important deadlines, and answer any questions you may have.
---
Guidance/University Application Important Dates & University Visit Dates
Guidance/University Application Important Dates are also posted on the Guidance bulletin board. You can also find a copy here.
---
Important Dates Regarding the End of Semester 1 and the Beginning of Semester 2:
January 16 – All coursework should be submitted. Any outstanding work will be counted as below level 1. If you have extenuating circumstances –  Please talk to your teacher by the end of Monday, January 14.

January 18 – Locker clean-out

January 21 – 24 – Exams.

A.M. Exams go from 9:30 -11:30 with an optional hour extension from 11:30 – 12:30.

Lunch is from 12:30 – 1:15.

P.M. Exams go from 1:15 – 3:15 with an optional hour extension from 3:15 – 4:15.

January 25, 28, 29 are PD Days – No school!

January 29 – Final report cards go out.

January 29 – Exam and CCT Review day from 8:30 – 12:00.

Wednesday, January 30 – Semester 2 Begins
---
Exams, CCTs and Study Keys
Please see our Exam Schedule and Information Sheet posted here. Please be sure to read the whole sheet as there is important information to ensure you are prepared and know what is expected for the exam period.
Many CCTs are well underway and due dates can be found our your classroom's Google Classroom. If a student or parent would like access to the Google Classroom, please email the classroom teacher and they can invite you to view it.
Please note our new exam start time for the morning is 9:30 A.M.. Students are still welcome to come to school at the usual arrival time. Supervision and study hall will be available. Our afternoon examinations start at 1:15 P.M.
If you have a conflict or concern regarding the exam schedule – please contact Mr. Brian Munshaw before Wednesday, January 16.
Students who have submitted their permission to leave school during the exam period do not need to be at school when they do not have an examination.
---
OSSLT Update
We have completed our second mock test and our first round of literacy tutorials.
Students are reminded that in order to qualify to write the real test in March, students must demonstrate they are ready to write through:
Mock Test Results
Literacy Tutorial Progress and Participation
English Class Progress and Participation
These next two Fridays – we will be taking up the test that students wrote in November. Students will also be issued a report that gives them their mark breakdown, feedback, and whether or not they have 70% or higher in each of the reading and writing sections of the test.
Our next and last mock test will be February 1st – Period 5. Once we have the results of this mock test – another round of literacy tutorials will be offered leading up to the actual OSSLT on Wednesday, March 27, 2019.
---
Community Reminders and Updates
Tutorials
Tutorials allow our students the opportunity to meet with their teachers for enrichment and support individually or in a small group. Tutorials are included in student tuition. The 2018-2019 Semester One tutorial schedule can be found here.r someone, and giving sincere compliments you have improved the experience of our Fieldstone Community.
---
Duke of Edinburgh's Award Programme
Mrs. Long has been meeting with participants throughout the week to help them to update their logs and achieve their personal programme goals. If you are working on your Award, please ensure that you have joined our Google Classroom, with the code un5k8co.
---
"Sweets for the Duke" Bake Sale
Three of FKCS' dedicated Duke of Edinburgh's Award participants are busy raising funds to allow more youth in Ontario to participate in this prestigious and rewarding programme. At lunch time on January 18th, they will be hosting a bake sale to raise money for this initiative. Don't forget to bring cash so that you can purchase the delicious treats on offer!
---
Co-curricular Activities
Fieldstone's co-curricular life is always thriving. Clubs give students a chance to gain skills and experiences that will help them to grow as individuals and also may assist them with university applications.
The clubs schedule can be found here.
---
Character Values and Positive Behaviour Recognition
Fieldstone students represent the values of Trustworthiness, Respect, Responsibility, Fairness, Caring and Citizenship. Each week, students will be recognized from classes, clubs, and community activities for demonstrating these 6 character values.
---
Fieldstone Uniform and Hygiene Expectation
Fieldstone is a uniform wearing school. Uniforms are a symbol of being a member of Fieldstone community. The uniform items give students examples of what it looks like to dress for success, dress in a professional environment and allows students to focus on learning instead of fashion statements.
Students are expected to hold themselves to the values of the Fieldstone team and show that they are proud members of the community by wearing the uniform and embodying the 6 character values.
As students are waiting for their uniforms to arrive, they are expected to wear all of the pieces that they currently have and supplement them with smart casual wear. All students should be wearing black polishable shoes.
Please see the uniform poster here for specific expectations.
Students who have not yet ordered or purchased their uniforms are encouraged to order uniform items online here (please feel free to use the school address for delivery).
Signing-In and Signing-Out:
Fieldstone is a safe community. To maintain this standard, we need to know who is in the building and who is not in the building at any time.
Visitors are reminded to sign-in at the front desk upon arrival to the school. They will be issues visitor passes.
Students who are over 18 and need to leave school property for an emergency or personal appointment, need to sign out at the front desk.
Students under the age of 18 can only sign out with parent or custodian permission.
Students are expected to attend class on-time and thus should use transition time to prepare for the next period of learning. There is not enough time in transition time to leave school property.
No Smoking or Vaping Policy:
A reminder to students that smoking/vaping is not allowed within 20 meters of the school perimeter and is strictly prohibited on school property. This is both a school policy and provincial law.
---
Snow Day and Emergency School Closures:
Emergency school closures due to inclement weather, or for any other reason will be announced, no later than 6:45 a.m. on the day of a closure. The announcements will be as follows:
An e-mail blast to all addresses that normally receive the weekly Friday File
An announcement on the website
Announcements via local media outlets that announce school closures
---
The Week in Photos

Clockwise from top left:
Ms. Rossi's new classroom sign welcomed students back in style, Grade Eleven Illustration students put finishing touches on their pottery, a Business Leadership tutorial helped students to prepare for the end of Semester One, and Chemistry students collaborated to build 3D models of elements.
---
Social Media
Did you know we are active on four social media channels? Follow us to see a daily window into school life. Our Facebook will now also include access to relevant study tips and resources.
*** NEW: Use the hashtag #fieldstone2018 when posting your photos of school life. This will allow you to add to an online collection of the year's cherished moments.
Click below for links.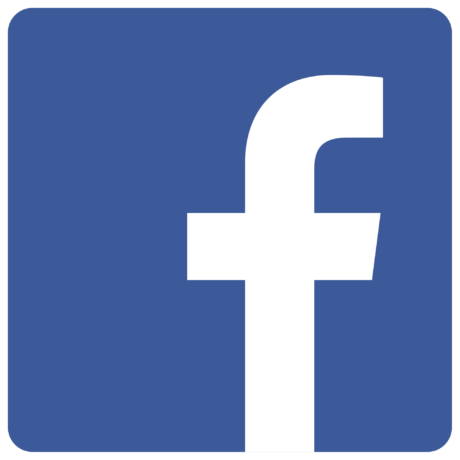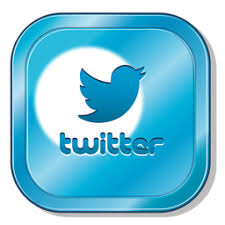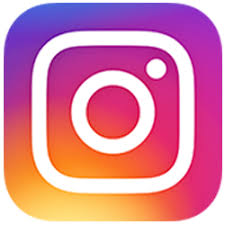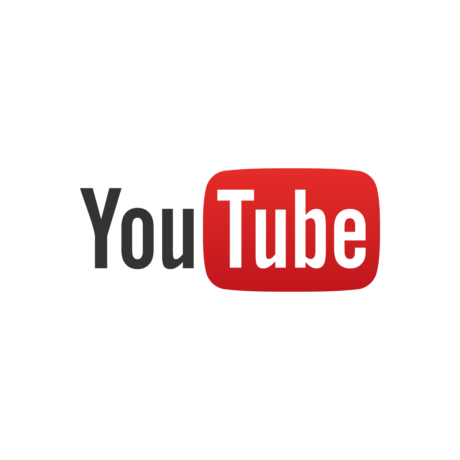 WeChat
We have created a Fieldstone WeChat page! If you have WeChat on your phone, please add us using the barcode below and read our posts!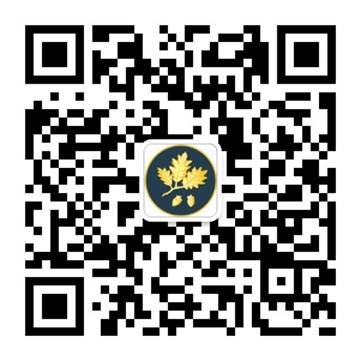 ---
2018-2019 Important Dates: 
Click here to review important dates this school year
2019-2020 Important Dates:
Click here to review important dates in the coming school year.
---
Homestay Families: A Valued Part of our Fieldstone Community
We would like to invite Fieldstone families to be part of international students' Canadian experience. Homestay families promote Canadian cultural immersion by integrating students into family life. Short-term options are available, as we look forward to welcoming two students from Europe next year on their "Year Abroad" experience.
Interested families are asked to please contact Ms. Kristine Foy by email kfoy@fieldstonekcschool.org or by phone 416-854 4897 today.
---
Please stay up to date with school events by checking our weekly Friday File throughout the year.