Be up-to-date!
November 16, 2018
Message from the Assistant Head



This week, we enjoyed a very special Wednesday morning. Students explored postsecondary and career options related to each of their courses, and then took time to reflect on their own skills and interests. The morning culminated with students' engaging in individual career research and then sharing their findings.
Our aim is to prepare our students to be future global leaders, and our FKCS Mentorship Morning helped us to fulfill this important school goal.
It was a pleasure to welcome many members of our extended "Fieldstone Family" to Teacher Conferences on Wednesday afternoon. We always appreciate the chance to collaborate with parents and guardians as we work together to support our wonderful students.
---
Message from Guidance
It is great that almost all of the 2019 graduates have attended the OUAC University Application Workshop. For those who missed the workshop, please collect your OUAC letter from Ms. Wong.
If you have already attended your workshop, please continue researching and adding your programme choices to your OUAC account so you can submit your application in the next few weeks! If you feel you have selected all of your programmes and are ready to submit your application, please schedule an appointment to speak with Ms. Wong to review your profile and discuss next steps.
University Presentations at Fieldstone
-Monday, November 19
UBC Follow-up Session
11:30 a.m. to 12:20 p.m.
Boardroom
-Wednesday, November 21
Nipissing University
11:30 a.m. to 12:20 p.m.
Boardroom
-Thursday, November 22
University of Ottawa
11:30 a.m. to 12:20 p.m.
Cambridge Room
---
Ms. Wong's Availability
Ms. Wong will be unavailable from Monday, December 3 to Wednesday, December 12. She will check her e-mails and Google Classroom. If you have any questions or concerns, please e-mail her at gwong@fieldstonekcschool.org. If you have an urgent matter that is specific to your university application, please arrange an appointment with Ms. Latcham or Ms. Zhang to meet with Mr. Munshaw.
---
The Chinese University of Hong Kong
Ms. Wong will be visiting The Chinese University of Hong Kong in December and meeting with the admissions staff. A number of students have expressed interests in applying to The Chinese University of Hong Kong. Ms. Wong will gather some useful information for you. If you have any questions you would like Ms. Wong to ask, please see her before November 30.
---
Semester 1 Last Day to Drop
Last day to drop Semester 1 courses is Monday, November 19.
---
Guidance/University Application Important Dates & University Visit Dates
Guidance/University Application Important Dates are also posted on the Guidance bulletin board. You can also find a copy here.
---
University Open Houses in November
Saturday, November 17

Queen's University
York University (Keele campus)
McMaster University
Sunday, November 18

Western University
York University (Glendon campus)
Saturday, November 24

Carleton University (Engineering & Design)
---
Student Handbook
Student expectations and important information regarding the school's policies and regulations can be found in the student handbook and the student handbook appendices.
Please also be sure to return the permission form packages to the main office ASAP. Digital copies can be found here.
---
OSSLT Update
Students are reminded of the importance of the Ontario Secondary School Literacy Test. In order for students to graduate, they must:
–        Demonstrate that they are ready to take the test through:
o   Proficiency on the mock tests
o   Active participation in the literacy blocks
o   Active participation in literacy tutorials (starting November 13)
o   Be enrolled in ESLDO, ESLEO or an English class
Literacy Tutorials have commenced.
Students must attend literacy tutorials if they were not successful on both sections of the Mock Test in September. Students will be notified of tutorials that they have been assigned to by the end of November 19th during Period 5.
All students are encouraged to attend literacy tutorials.
Students can sign up for tutorials on the Literacy Board between rooms 306 and 308.
Upcoming tutorials are:
Date        Topic
Nov 15    information Writing
Nov 19    Dialogue
Nov 19    Dialogue
Nov 19    News Report Writing
Nov 20    Short Writing Response
Nov 20    Short Writing Response
Nov 20    Information Writing
Nov 21    Graphic Text – Reading
Nov 21    Punctuation
Nov 21    News Report Reading
Nov 22    Dialogue
Nov 26    News Report Writing
Nov 26    Real Life Narrative Reading
Nov 26    Real Life Narrative Reading
Nov 27    Information Reading
Our next mock test will be November 28th during Period 5. Attendance is mandatory.
---
Cambridge:
Fieldstone is proud to be a Cambridge School. Our Cambridge programme allows us to enrich the academic study of our top performing students. While planning their courses, teachers look at both the Ontario Curriculum and the Cambridge Curriculum to see where they overlap. Any additional Cambridge expectations that are not covered in the Ontario Curriculum are taught in afterschool tutorials and teacher supported independent study.
Preparation and exam registration will commence towards the end of November. Subjects that students can opt to write are listed below. The corresponding Ontario Courses that need to be taken are listed in brackets:
      IGCSE Math (MPM1D, MPM2D, MCR3U)
      AS/A – Math (MHF4U, SPH4U, MCV4U, MDM4U)
      IGCSE Chinese (LKBBD, LKBCU)
      IGCSE Drama (ADA2O/ADA3M/ADA4M)
      AS Physics (SPH3U, SPH4U)
      AS Chemistry (SCH3U, SCH4U)
      AS Biology (SBI3U, SBI4U)
      IGCSE English as a Second Language – Core (ESLCO, ESLDO)
      IGCSE English as a Second Language – Extended (ESLDO, ESLEO)
      AS Economics (CIA4U)
      A Chinese (LKBDU) – November 2019
      IGCSE English as a First Language (ENG2D, ENG3U, ENG4U)
      AS English (ENG3U, ENG4U)
Note that:
      Really strong students may qualify for the full A level qualification.
      Candidates will be screened by the syllabus leaders to ensure they are ready for the extra content.
      All ESLCO, ESLDO, ESLEO students will be writing an IGCSE examination.
      All other examinations require marks of level 4 and syllabus leader approval to be registered.
      More information on Cambridge can be found here: http://www.cambridgeinternational.org/
A Cambridge information assembly and celebration will occur on November 21st. This will kick off our Cambridge preparation season. In this assembly students will learn:
–        What syllabuses are available.
–        Which teachers are in charge of each syllabus.
–        The advantages of Cambridge examinations.
–        The dedication required to be a Fieldstone Cambridge Scholar.
---
Community Reminders and Updates
Tutorials
Tutorials allow our students the opportunity to meet with their teachers for enrichment and support individually or in a small group. Tutorials are included in student tuition. The 2018-2019 Semester One tutorial schedule can be found here.
---
Volunteer Opportunities
Mrs. Long has created a "Volunteer Opportunities" Google Classroom. Please use the following code to join so that you can stay informed about exciting ways to gain community service hours: rnlj01.
---
Co-curricular Activities
Fieldstone's co-curricular life is always thriving. Clubs give students a chance to gain skills and experiences that will help them to grow as individuals and also may assist them with university applications.
The clubs schedule can be found here.
---
Character Values and Positive Behaviour Recognition
Fieldstone students represent the values of Trustworthiness, Respect, Responsibility, Fairness, Caring and Citizenship. Each week, students will be recognized from classes, clubs, and community activities for demonstrating these 6 character values.
This week, we would like to celebrate the students outlined here for embodying our Fieldstone values and for making the Fieldstone community a supportive and positive learning environment.
---
Fieldstone Uniform and Hygiene Expectation
Fieldstone is a uniform wearing school. Uniforms are a symbol of being a member of fieldstone community. The uniform items give students examples of what it looks like to dress for success, dress in a professional environment and allows students to focus on learning instead of fashion statements.
Students are expected to hold themselves to the values of the Fieldstone team and show that they are proud members of the community by wearing the uniform and embodying the 6 character values.
As students are waiting for their uniforms to arrive, they are expected to wear all of the pieces that they currently have and supplement them with smart casual wear. All students should be wearing black polishable shoes.
Please see the uniform poster here for specific expectations.
Students who have not yet ordered or purchased their uniforms are encouraged to order uniform items online here (please feel free to use the school address for delivery).
Signing-In and Signing-Out:
Fieldstone is a safe community. To maintain this standard, we need to know who is in the building and who is not in the building at any time.
Visitors are reminded to sign-in at the front desk upon arrival to the school. They will be issues visitor passes.
Students who are over 18 and need to leave school property for an emergency or personal appointment, need to sign out at the front desk.
Students under the age of 18 can only sign out with parent or custodian permission.
Students are expected to attend class on-time and thus should use transition time to prepare for the next period of learning. There is not enough time in transition time to leave school property.
No Smoking Policy
A reminder to students that smoking is not allowed within 20 meters of the school perimeter and is strictly prohibited on school property. Students who do smoke are encouraged to look into the many options available for quitting or cutting back.
---
The Week in Photos

The Mentorship Morning in Photos
Clockwise from top left- Students explore the intricacies of their dream career, one student researches careers in engineering, students make a mindmap of career possibilities, and a group of students presents an exploration of postsecondary options.
---
Social Media
Did you know we are active on four social media channels? Follow us to see a daily window into school life. Our Facebook will now also include access to relevant study tips and resources.
*** NEW: Use the hashtag #fieldstone2018 when posting your photos of school life. This will allow you to add to an online collection of the year's cherished moments.
Click below for links.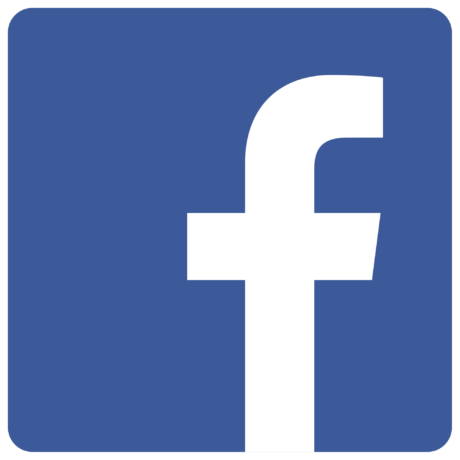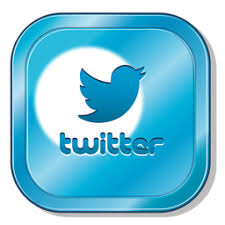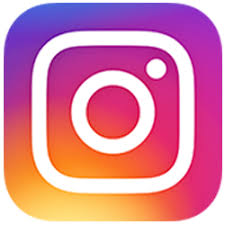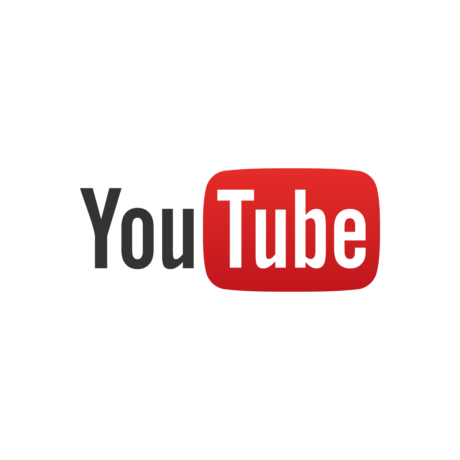 WeChat
We have created a Fieldstone WeChat page! If you have WeChat on your phone, please add us using the barcode below and read our posts!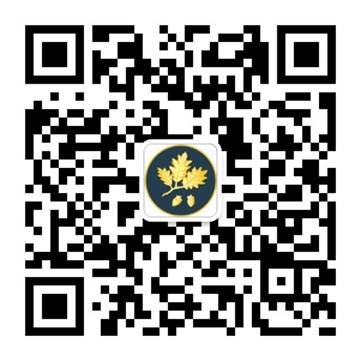 ---
2018-2019 Important Dates:
Click here to review important dates in the coming school year.
---
Homestay Families: A Valued Part of our Fieldstone Community
We would like to invite Fieldstone families to be part of international students' Canadian experience. Homestay families promote Canadian cultural immersion by integrating students into family life. Short-term options are available, as we look forward to welcoming two students from Europe next year on their "Year Abroad" experience.
Interested families are asked to please contact Ms. Kristine Foy by email kfoy@fieldstonekcschool.org or by phone 416-854 4897 today.
---
Please stay up to date with school events by checking our weekly Friday File throughout the year.