Be up-to-date!
March 8, 2019
Message from the Assistant Head

---
Message from Guidance
Updated Community Service Hours
The updated list has been posted on the Guidance bulletin board and Google Classroom.
---
March Break Open House Events – Saturday, March 9 to March 30
Do you have plans for the March Break? A number of universities within Ontario have organized March Break Open House events, beginning on Saturday, March 9 to Saturday, March 30. Visiting the school, taking a tour of the campus and residences, learning more about the programme(s) you applied for, and asking questions from current students and alumni will assist you in making a decision about where you would like to go in the fall.
Click on the following links to view more information about these events. If the school you are interested in is not included in the following list, check out the website to see if the school has organized an open house on a specific day.
Carleton University – March 9 to 16
https://admissions.carleton.ca/march-break-program/
McMaster University – March Break Tours
Campus Tours
Queen's University – Saturday, March 9
http://www.queensu.ca/admission/tours-and-events/march-break
Ryerson University – Saturday, March 30 Open House
https://www.ryerson.ca/admissions/visits-tours/
University of Ottawa – Saturday, March 16
https://www.uottawa.ca/undergraduate-admissions/admission-events/open-hous
University of Toronto – St. George, Scarborough and Mississauga  
http://future.utoronto.ca/visit/events/marchbreak
University of Waterloo – Saturday, March 9
https://uwaterloo.ca/future-students/march-break-open-house
University of Western Ontario – Saturday, March 9
http://welcome.uwo.ca/march/index.html
York University – Saturday, March 30
https://futurestudents.yorku.ca/experience-york
U.S. College Expo – Saturday, April 13
Are you interested in attending a U.S. college? This FREE event connects admission representatives from US colleges across the United States with interested Canadian high school students. Attending the US College Expo means that you will have the opportunity to learn more about the American institutions and speak with representatives to help you decide whether you would like to apply to the US and begin preparing for the ACT/SAT. Visit https://uscollegeexpo.com/toronto-roy-thomson-hall for more information.
---
Summer School
Are you thinking of taking a summer course? The Summer School registration form can be found HERE. The form can also be obtained at the front desk in the Main Office.
---
Guidance/University Application Important Dates & University Visit Dates
Guidance/University Application Important Dates are also posted on the Guidance bulletin board. You can also find a copy here.
---
OSSLT Update
Many students will be writing the Ontario Secondary School Literacy Test (OSSLT) on March 27th. Students who are not writing the test will still have classes. The following classes will be affected by the OSSLT:
| | | | | |
| --- | --- | --- | --- | --- |
| P1 Cancelled |   New Location |   | P2 Cancelled |         New Location |
| MDM4Ui |   306 – Lin |   | ENG4Uk   |        Drama – Code |
| MCV4Ui |   306 – Lin |   | SCH4U- Soni |        306 – Dwivedi |
| ENG4Ui |  309b – Rocha |   | MDM4U |        306-Dwivedi |
| ENG4Uj |  309b – Rocha |   | LKBDU |       Drama – Code |
| | | | | |
| --- | --- | --- | --- | --- |
| P4 Cancelled | New Location |                     | P5 Cancelled | New Location |
| MHF4U- Mao | 303- Lin |   | LKBDU | 305-Lin |
| ENG4U – Walmsley | 302- Misevski |   | MCV4U-Mao | 305-Lin |
| BOH4M – Wells | 301a – Sohn |   | TGJ4M | Drama – Code |
| SBI4U – Soni | 301a – Sohn |   | BAT4M | Drama – Code |
Students should be in the cafeteria at 8:15 at the latest to be ready for this test.
Parents and custodians are encouraged to check out the EQAO preparation guide for parents. It is available in multiple languages and can be found here: http://www.eqao.com/en/assessments/OSSLT/parents/Pages/parents.aspx
Students are encouraged to check out the EQAO Preparation Guide here: http://www.eqao.com/en/assessments/OSSLT/students/Pages/students.aspx most of this material has already been covered in your literacy block since September.
Students are expected to show up to school at the regular time for the Literacy Test. Students should remember to bring:
i)  a lunch
ii) pens and pencils
iii) independent reading material – in case they finish early.
iv) Full Uniform
On this day, students will not be permitted cell phones or technology throughout the entire school. Students will also not be authorized to leave campus during the testing time. Students, homestays and parents are advised to prepare for this accordingly.
Students who finish the test early will be required to stay in the testing area. Once they have submitted their test, they are welcome to read silently or work on independent work.
If you have any questions regarding this, please email Mr. B. Munshaw (bmunshaw@fieldstonekcschool.org).
---
Cambridge Examinations and Tutorials
Cambridge Exam registration has officially closed. Exams generally begin the last week of April and finish the second week of June. Please be sure to meet with your syllabus leader regularly to ensure you are actively preparing for your examinations and know when your examinations are.
---
Community Reminders and Updates
Farewell to Ms. Latcham
Please be informed that March 15 will be Ms. Latcham's last day at Fieldstone.  Ms. Latcham will be missed and we wish her all the best in her endeavours.
---
March Break Museum Voucher
Interested in visiting the Royal Ontario Museum over March break? Please find a 20% off discount voucher for Fieldstone students here.
---
School Messenger SMS Messaging
On January 22, we sent out a text message from our school messaging system for you to "opt-in" receiving school messages. This would have shown up as 978338 on your cell phone.
These messages will not be sent very frequently. They are used for communications that require immediate responses such as school closures and emergency events.
Please respond to this message with a Y or Yes to be able to receive our communications via SMS messaging. You can also just send a text saying Y or Yes directly to 978338 to be part of this communication.
Please note that this service will only work for Canadian cell phone numbers.
---
Duke of Edinburgh's Award Programme
If you are working on your Award, please ensure that you have joined our Google Classroom, with the code un5k8co. Joining the Volunteer Opportunities classroom will also help you with your Service hours; the code for that is rnlj01.
---
Tutorials
Tutorials allow our students the opportunity to meet with their teachers for enrichment and support individually or in a small group. Tutorials are included in student tuition. The 2018-2019 Semester Two Tutorial Schedule can be found here.
---
Co-curricular Activities
Fieldstone's co-curricular life is always thriving. Clubs give students a chance to gain skills and experiences that will help them to grow as individuals and also may assist them with university applications.
Clubs resumed this week, with a new Computer Club joining our roster. Check out our Semester Two Schedule here.
---
Character Values and Positive Behaviour Recognition
Fieldstone students represent the values of Trustworthiness, Respect, Responsibility, Fairness, Caring and Citizenship. Each week, students will be recognized from classes, clubs, and community activities for demonstrating these 6 character values.
Please find our showcase of recognized students here.
---
Fieldstone Uniform and Hygiene Expectation
Fieldstone is a uniform wearing school. Uniforms are a symbol of being a member of Fieldstone community. The uniform items give students examples of what it looks like to dress for success, dress in a professional environment and allows students to focus on learning instead of fashion statements.
Students are expected to hold themselves to the values of the Fieldstone team and show that they are proud members of the community by wearing the uniform and embodying the 6 character values.
As students are waiting for their uniforms to arrive, they are expected to wear all of the pieces that they currently have and supplement them with smart casual wear. All students should be wearing black polishable shoes.
Please see the uniform poster here for specific expectations.
Students who have not yet ordered or purchased their uniforms are encouraged to order uniform items online here (please feel free to use the school address for delivery).
Signing-In and Signing-Out:
Fieldstone is a safe community. To maintain this standard, we need to know who is in the building and who is not in the building at any time.
Visitors are reminded to sign-in at the front desk upon arrival to the school. They will be issues visitor passes.
Students who are over 18 and need to leave school property for an emergency or personal appointment, need to sign out at the front desk.
Students under the age of 18 can only sign out with parent or custodian permission.
Students are expected to attend class on-time and thus should use transition time to prepare for the next period of learning. There is not enough time in transition time to leave school property.
No Smoking or Vaping Policy:
A reminder to students that smoking/vaping is not allowed within 20 meters of the school perimeter and is strictly prohibited on school property. This is both a school policy and provincial law.
---
Snow Day and Emergency School Closures:
Emergency school closures due to inclement weather, or for any other reason will be announced, no later than 6:45 a.m. on the day of a closure. The announcements will be as follows:
An e-mail blast to all addresses that normally receive the weekly Friday File
An announcement on the website
Announcements via local media outlets that announce school closures
---
 The week in Photos

Japanese club learned about safety-related words and phrases, Chemistry students measured reactions, ESL students read their novels, and eager volunteers trained for camp leadership at the nearby Columbus Centre. 
And (special edition)… We all enjoyed dressing thematically for our March Mardi Gras Event!
---
Social Media
Did you know we are active on four social media channels? Follow us to see a daily window into school life. Our Facebook will now also include access to relevant study tips and resources.
Click below for links.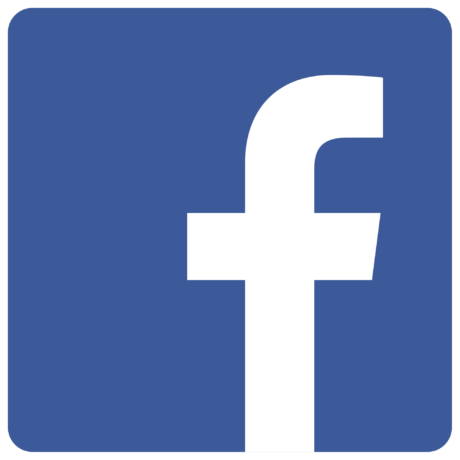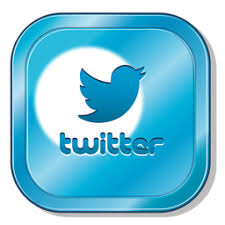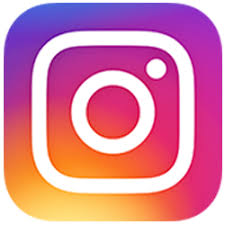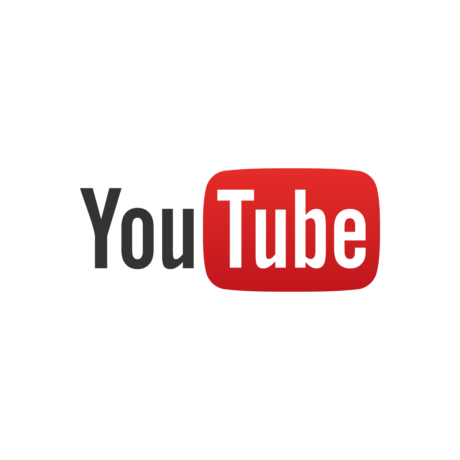 ---
WeChat
We have created a Fieldstone WeChat page! If you have WeChat on your phone, please add us using the barcode below and read our posts!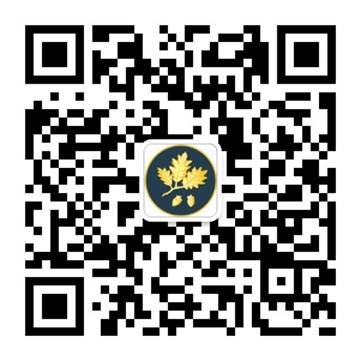 ---
2018-2019 Important Dates: 
Click here to review important dates this school year
2019-2020 Important Dates:
Click here to review important dates in the coming school year.
---
Homestay Families: A Valued Part of our Fieldstone Community
We would like to invite Fieldstone families to be part of international students' Canadian experience. Homestay families promote Canadian cultural immersion by integrating students into family life. Short-term options are available, as we look forward to welcoming two students from Europe next year on their "Year Abroad" experience.
Interested families are asked to please contact Ms. Kristine Foy by email kfoy@fieldstonekcschool.org or by phone 416-854 4897 today.
---
Please stay up to date with school events by checking our weekly Friday File throughout the year.