Be up-to-date!
February 23, 2018
Message from the Assistant Head

This week, Graduation Photos kept students on their toes both Tuesday and Wednesday, as our future graduates assembled for classic portraits that they will treasure long after their time with us. Not only are we already planning for Graduation, but we are also beginning to advertise and sell tickets for the Fieldstone Prom.
While we may already be planning ahead, I can only begin to imagine all that FKCS students will accomplish between now and the end of the school year in June.
---
Upcoming Important Dates:
March 8: Progress Reports Emailed
March 12 – March 23 – March Break
March 12 at 10 a.m.: Mock OSSLT #3 for Graduating Grade Twelves who did not achieve 60% or higher on the previous two mock tests.
April 10, 2018: Ontario Secondary School Literacy Test
---
Year Abroad Programme Update
Fieldstone King's College School will welcome two Grade eleven female students from Europe, one from Germany and one from France. Both will study one year at Fieldstone as part of the Fieldstone Year Abroad Programme or Gap Year for European students.
We would like to invite Fieldstone families to be part of their Canadian culture immersion experience by integrating them into your family life during their school year with Fieldstone. Each student will stay with a family for one school year and then return to their home school in Europe.
Interested families are asked to please contact Ms. Kristine Foy by email kfoy@fieldstonekcschool.org or by phone 416-854 4897 before February 23rd.
---
2018 Graduating Class – Important Survey
We have created a Goggle classroom for this year's graduating class. For those who are graduating in June, you must add this class to your account. The code is pk698b.
There is an important survey you must fill out by this Sunday (Feb 25).  If you don't know how many volunteer hours you have completed, please check the postings outside the Academic Data Management Office (Room 310- office of Ms. Hala Hussein).
---
Prom 2018
The FKCS Prom will take place on May 25th from 7-11 p.m. Students will enjoy dinner, dancing, and beautiful views of the city all aboard a cruise of the Toronto harbour. Tickets are $75 if purchased before March Break ($85 following this deadline). All FKCS students are invited! See a Prefect to reserve your ticket.
---
Ontario Secondary School Literacy Test (OSSLT) Preparation:
OSSLT status letters will be emailed out today to notify students and families whether or not they are writing the OSSLT. Hard copies will also be distributed to students. Students who receive a writing notice must ensure they continue to prepare for the test. This includes:
i) If the students scored 70% or higher on both the reading and writing sections of the Mock test, they should continue to work through the literacy block exercises.
ii) If the student scored between 60% to 69% on both the reading and writing sections of the Mock test, they must attend their assigned literacy tutorials. The tutorial schedule will be posted by the end of Friday, and daily reminders will be given in morning announcements.
iii) If a prospective graduate scored below 60% on the mock test, they must attend assigned literacy tutorials and attend the third Mock OSSLT test on March 12 at 10 a.m.
Please note that the third Mock OSSLT will not be rescheduled. It is the third and final chance for students to demonstrate that they are ready for the real test in April. The third Mock OSSLT and the literacy tutorials are designed to help address the areas students need to improve in order to succeed not only in the OSSLT, but in future studies. Students who do not participate in these and do not show improvement may have their OSSLT status deferred to next year.
If you have questions or concerns on how the literacy requirement works, please do not hesitate to contact Mr. B. Munshaw (bmunshaw@fieldstonekcschool.org).
---
Daily Attendance Reports
Please report any attendance issues (student illness etc.) to attendance@fieldstonekcschool.org.
---
Message from Guidance

Leadership of the Guidance Department
Ms. Wong and Ms. Persa have had a number of meetings for the transition of Guidance leadership in light of Ms. Persa's departure. After next Friday, March 2nd, please see Ms. Wong if you have any questions or need assistance regarding your university application status. You can communicate with Ms. Wong on Google Classroom or make an appointment to see her.
---
OUAC Marks Processing for Semester 1 Final Grades
Your Semester 1 grades have been received, processed and forwarded to your selected universities. You MUST ensure you log in to your online application on the OUAC website to review your grades information and to verify that this information is correct. The universities require all final grades to finalize your admission status. You are responsible for ensuring that this information is accurate and complete, and has been updated (if necessary).
In addition, it is VERY important that you keep your email address current and accurate since this is the primary method of contact for the OUAC and the universities.
If you need to make changes to your final marks for Semester One courses, or update your courses for Semester Two, contact Ms. Persa at kpersa@fieldstonekcschool.org. All other changes need to be made by YOU. You can do this by logging in to your application at the following link:  https://www.ouac.on.ca/apply/secondary/en_CA/user/login
---
Did you apply to the University of British Columbia?
You may have received a first round offer of admission if you applied to UBC by December 1st. If you applied by the early deadline but did not receive an offer by February 15th, you will be considered again with the interim grades the university receives (semester 1 final marks). If you have any questions, please visit the following link: http://you.ubc.ca/applying-ubc/blog/after-you-apply/first-round-offers-update/
If you applied and are wondering what is next and when you will hear from the school, you can expect an admissions decision between now and late April. The status of your application depends on the degree you applied to, the quality of your application and when your grades become available. Visit the webpage "I've applied. Now what?" for important information: http://you.ubc.ca/applying-ubc/applied/
In order for UBC to review your interim grade information for admissions evaluation, you must ensure that you listed your OUAC reference number on your UBC application. If you did not list your OUAC reference number, you must request your transcript and sent it directly to UBC by March 15th.
---
Summer Program: Future Global Leaders at UBC
UBC offers high school students aged 15 to 18 the opportunity to experience university life at their Vancouver campus in a two-week pre-university program called Future Global Leaders. There are three streams to choose from: Academic Courses, English Language Courses and Pre-Varsity Sport. The registration deadline is April 30th. Visit the following link to learn more about the summer program opportunity: https://extendedlearning.ubc.ca/programs/future-global-leaders
---
U.S. College Expo – Saturday, April 28th
Are you interested in attending a U.S. college? This FREE event connects admission representatives from US colleges across the United States with interested Canadian high school students. Attending the US College Expo means that you will have the opportunity to learn more about the American institutions and speak with representatives to help you decide whether you would like to apply to the US and begin preparing for the ACT/SAT.  Visit www.uscollegeexpo.com/ for more information.
---
Cambridge Updates
Thank you for your interest in Cambridge. We have a great group of students who wish to enrich their learning through Cambridge Tutorials and Cambridge Examinations. Cambridge examinations give students the chance to challenge themselves, increase their subject knowledge, and give themselves a competitive edge in university. Students who successfully complete AS and A level qualifications will be better equipped with pre-requisite knowledge at the university level. This increases chances of success as well as opens up more opportunities to things like scholarships.
Remember that our Cambridge Scholars (students who are in the top 20% in their grade and write a non-mandatory Cambridge Examinations) are expected to take exam preparation seriously and work with their syllabus leaders to help them succeed.
---
Parking Routine

We have changed our parking routine to ensure smooth traffic flow during peak hours. Please consult the diagram here indicating the new traffic flow direction. Please also note that Uber/Taxi drop offs should be made at the 2999 Dufferin Entrance (the little parking lot). Let's work together to keep our parking lot safer.
PLEASE NOTE:
Please do not park on the yellow grids. Cars parked here will be towed at the owner's expense.
No vehicles will be permitted to drive through the pylons and FDS recess.
---
Athletic Announcements
U20 boys basketball practice
Monday Feb 26 7 a.m.: Practice
Monday Feb. 26: Game against Willow Wood
Upcoming Sports:
U20 Coed Softball
U20 Boys & Girls Outdoor Soccer
U20 Boys & Girls Badminton
---
Duke of Edinburgh's Award

Our Duke of Edinburgh's Award participants are reminded to log Skill, Service, and Fitness hours in their online accounts. Please continue to see Mrs. Long should you have any questions or concerns.
---
Fieldstoneschool.org emails
Fieldstoneschool.org emails have been restored service after a service issue. We apologize for the inconvenience, but we are happy to report that students can once again depend on these emails for teacher and university correspondences.
---
Tutorials
Tutorials allow our students the opportunity to meet with their teachers for enrichment and support individually or in a small group. Tutorials are included in student tuition.
Our Semester 2 Tutorial Schedule can be found here.
Mandatory Tutorials
Teachers and administration will sometimes assign mandatory tutorials to students. These tutorials allow for a smaller group size that can be used for enrichment, skill building, catch-up and remediation. Students who are assigned a mandatory tutorial will be issued a new timetable that includes the tutorial on it. Attendance to these tutorials will be tracked and unexcused absences will be considered a breach of the Student Code of Conduct.
---
Co-curricular Activities
CLICK HERE for the Semester Two Co-Curricular Schedule.
---
WHAT ELSE IS HAPPENING IN FIELDSTONE CLASSROOMS, SPORTS AND CLUBS?
AMV3M/4M

This Friday, the AMV3M/4M class will be travelling to the Four Seasons Performing Centre of the Arts to watch a world-class production of Rigoletto by Giuseppe Verdi. Students will participate in an afternoon workshop where they will have the opportunity to hear an opera singer perform, tour the house and stage, and explore the art form of opera. Pictures to follow!
---
Middle School Outreach Initiative
Something's baking! The Middle School Outreach Club will be supporting National Cupcake Day™ for SPCAs & Humane Societies. It's an event for a cause close to our hearts, helping raise awareness and urgently-needed funds to support animals that are abused, abandoned, or neglected.National Cupcake Day™ is Monday, February 26th and we will be baking the most delicious, delectable and scrumptious cupcakes you can possibly imagine. We just KNOW you want one! Or two! Or a bunch! We will be accepting  donations of $1, $2 or more for cupcakes sold in the cafeteria at both FDS and FKCS lunches that day. All the funds collected will be donated to the local SPCA or Humane Society. Not only will you get to enjoy a yummy cupcake, but you'll be supporting a cause that really matters to us.
Hope you will be able to join us and enjoy some sweet treats with a worthy cause.
---
AVI3M/4M
Students in Grade Eleven and Twelve Visual Arts used charcoal to create gesture drawings of the human form. The students did an excellent job modelling for one another!
---
 SBI4U
This week students in Grade 12 Biology conducted tests to identify biochemical compounds found in the food we eat. In these pictures, they are preparing and mixing different solutions to observe the results for each test sample they have.
---
ADA3M/4M
This week the Grade Eleven and Twelve Drama class has been learning about physical comedy and stage combat to enrich their understanding of Commedia dell'Arte, a traditional style of theatre from the late 15th century. Here the class is practicing some stage combat moves for a scene, and having a lot of fun while doing so.
---
ENG3U
The Grade Eleven English class has been working on their analysis and writing skills, and here they are practising editing and evaluation using past exemplars from previous years.
---
Social Media Update
Did you know we are active on four social media channels? Follow us to see a daily window into school life. Our Facebook will now also include access to relevant study tips and resources.
Click below for links.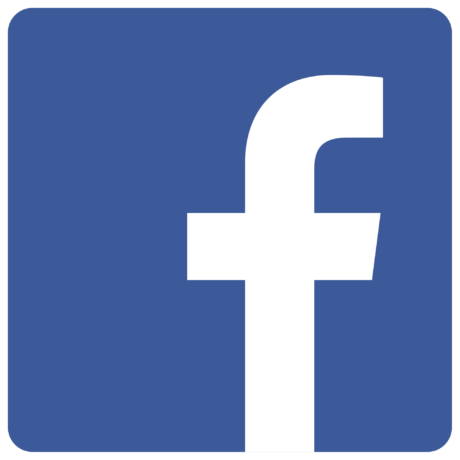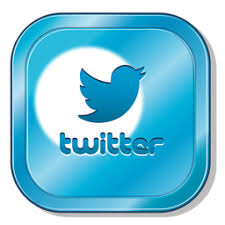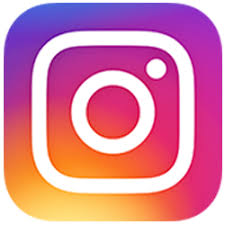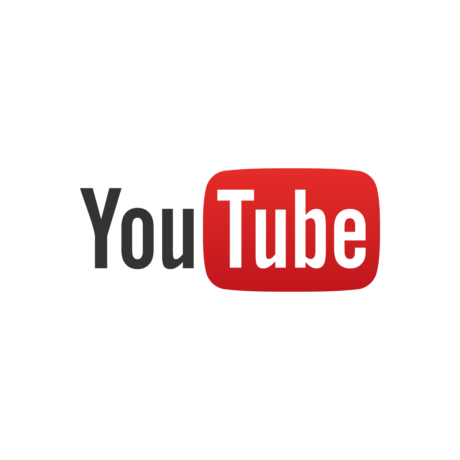 WeChat
We have created a Fieldstone WeChat page! If you have WeChat on your phone, please add us using the barcode below and read our posts!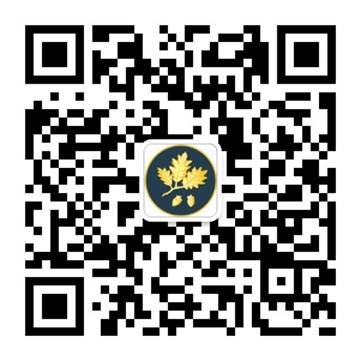 ---
Google Classroom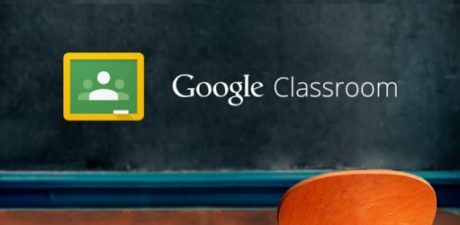 All Fieldstone courses use Google Classroom as a Learner Management System. We utilize this platform to enhance and enrich the classroom experience. Each Student has each been issued a Google Classroom login and are expected to attend class with an internet enabled devices.
Parents and Guardians are also welcome to see their student's progress in the Google Classroom. To request access to your child's Google Classroom, please fill out the form here.
---
Fieldstone Uniforms Requirements and Expectations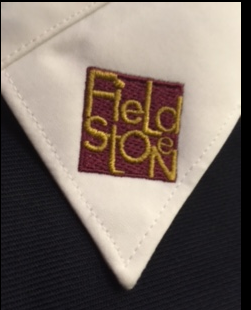 Mondays, Tuesdays, Thursdays and Fridays
#1 Dress Days and Every Wednesday
Black Dress Shoes (that can be polished)

A Fieldstone Shirt (with the Fieldstone Logo)

A Fieldstone Tie (Optional)

A Fieldstone Blazer (Optional)

Grey Dress Pants or a Fieldstone kilt with black leggings.

Black Dress Shoes (that can be polished)

A Fieldstone Button Down Shirt (with the Fieldstone Logo)

A Fieldstone Tie

A Fieldstone Blazer

Grey Dress Pants or a Fieldstone kilt with black leggings.
All Fieldstone students are expected to have clean-and proper- looking uniforms every day.  Students should own at least two pieces of each uniform component to ensure this is possible.
---
Permission Forms
If students wish to leave school property during lunch or exam periods, a permission form must be submitted.  Please fill out and return the following permission forms.
---
Important Dates
Please consult the following important dates document when planning your family vacations and holidays.  The important dates can be found here.
Click here to download the 2017-2018 School Calendar.
---
Please stay up to date with school events by checking our weekly Friday File throughout the year.
Connect with us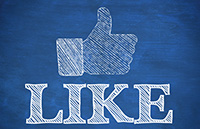 Visit us on Facebook! Fieldstone King's College School is social! Like our page here!