Be up-to-date!
September 20, 2019
Message from the Assistant Head of School

Today, many students will travel to DGN Kilters to ensure they have a complete uniform to wear with pride during the school year. We are impressed by students' positive attitude toward uniform this year, as it reflects on their sense of citizenship and community membership. 
We have enjoyed another engaging week of learning together, and are looking forward to upcoming events such as the Ontario Universities Fair and our annual retreat to Ontario Pioneer Camp.
Wishing you a wonderful weekend,
Stephanie Long, Assistant Head of School
---
Upcoming Dates to Put on Your Calendar
September 27th: Ontario Universities Fair

All Grade 11 and 12 students will attend, accompanied by members of the Fieldstone faculty.

September 30th: School Picture Day

All students are expected to come to school in Number One Dress.
October 4th: PD Day (no classes)
October 9th: Camp Preparation Assembly
October 16th-18th: Ontario Pioneer Camp
---
Ontario Pioneer Camp Details
ALL FKCS students are expected to attend this trip. Sharing lasting memories in northern Ontario is a valuable experience for our students, and bonding with fellow students and staff will help increase their success, comfort, and confidence in the school year.
Monday will be the last day for cabin sign-up with Ms. Long at lunch. Ms. Long is always happy to answer your Camp-related questions and to help you feel EXCITED and CONFIDENT about your Camp experience!
Click HERE for more information about Camp.
---
Ontario Secondary School Literacy Test
This year's Ontario Secondary School Literacy Test (OSSLT) will be on Tuesday, March 31, 2020. This test is conducted at the school, however, is regulated and created by the province of Ontario's Education Quality and Accountability Office (EQAO).  
Students must demonstrate that they are ready to take the test, in order to be registered. Fieldstone uses the following evidence to make this decision:
i) Mock OSSLT tests – There will be three of these throughout the year to both practice the literacy test, but also to see how students are ready for it. Feedback reports will be given to the students on how they did and what they need to still work on. Students are expected to have a level 3 (70%) to be considered ready for the test. Students who fall below the 70% range may demonstrate their readiness through the other pieces of evidence listed below in their literacy portfolio.
ii) Literacy Tutorials – Following the Mock OSSLT tests, students will work through correcting their tests during the 25 minute literacy block each week. Additionally, specialized literacy tutorials will be offered following the first two tests for students to continue to practice and improve their reading and writing skills. Literacy portfolios are kept for each student to track their improvement over time and also to help determine readiness for the OSSLT.
iii) ESL/'English performance – ESL and English teachers have portfolios of work from the students. This is another consideration in the enrollment of a student. This includes writing drafts, outlines, and other assessment for learning activities that show the growth of the student, but not necessarily the mark of the student. Fieldstone community members are reminded that a level 3 on the Provincial Achievement Chart is what indicates that the students have met the provincial standard of the course. 
iv) ESL Level – Students must have completed ESLDO by the time the OSSLT is administered.
The determination of an English Language Learner being enrolled in the OSSLT is in accordance to Section 2.9.3 of the Ontario Policy document English Language Learners which states, "English language learners should take the Ontario Secondary School Literacy Test when they have acquired the level of proficiency in English required for success." 
Fieldstone needs evidence from these 4 categories to make a decision on whether or not a student is enrolled in the OSSLT as we want students to experience success on this test. 
More information on the OSSLT can be found here.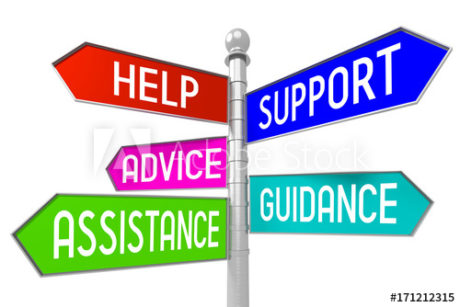 Community Service Hours: Google Classroom Reminder
Throughout the year, volunteer opportunities will be posted on a Google Classroom. The code to join the "Volunteer Opportunities" classroom is: rnlj01.
---
Fieldstone Uniform- Updates

In the interest of helping our students to adhere to uniform expectations, we are transitioning to black rather than grey pants. For September 2020, students' pants should be black only. For this year, we will accept grey or black pants during the transition period.
Uniform items may be purchased from DGN Kilters. For directions to the uniform store, or to purchase Fieldstone uniform items online, please click here.
Suggested Uniform Purchase Quantities:
| | |
| --- | --- |
| Item | Suggested Quantities |
| Dress Shoes | 1-2 pairs |
| Fieldstone Polo Shirt | 2-3 |
| Fieldstone Button-Down Shirt | 2-3 |
| Fieldstone Tie | 2 |
| Fieldstone Blazer | 1-2 |
| Black Dress Pants | 2-3 |
| Fieldstone Kilt (to be worn with black tights) | (optional) 1-2 |
"Smart Casual September"
Due to high number of students who may still be awaiting uniforms this month, we have decided to initiate a "smart casual" dress code for September. This means that uniforms will not be made mandatory until September 27th.
In the meantime, the following items are part of our "smart casual" expectation:
      Polo shirt/shirt/blouse for everyone; these can be long or short sleeved.
      Sweater or cardigan can be worn.
      Trousers (can include jeans – no rips), ¾ length trousers, skirts or dresses
      T-shirts can be worn with no inappropriate slogans.
      Smart flat shoes– black or brown. Clean running shoes are acceptable. No boots.
The following items are not permitted and will constitute a uniform offense:
      Crop tops
      Short skirts
      Hats
      Ripped pants
      Leggings
We aim to help students to present themselves as polished and professional young people.
---
Signing-In and Signing-Out:
Fieldstone is a safe community. To maintain this standard, we need to know who is in the building and who is not in the building at any time.
 Visitors are reminded to sign-in at the front desk upon arrival to the school. They will be issued visitor passes.
Students who are over 18 and need to leave school property for an emergency or personal appointment, need to sign out at the front desk.
Students under the age of 18 can only sign out with parent or custodian permission.
Students are expected to attend class on-time and thus should use transition time to prepare for the next period of learning. There is not enough time in transition time to leave school property.
Students who arrive late to school MUST sign in at the front desk.
---
No Smoking or Vaping Policy:
A reminder to students that smoking/vaping is not allowed within 20 meters of the school perimeter and is strictly prohibited on school property. This is both a school policy and provincial law.
---
Emergency School Closure Protocol:
Emergency school closures due to inclement weather, or for any other reason will be announced, no later than 6:45 a.m. on the day of a closure. The announcements will be as follows:
An e-mail blast to all addresses that normally receive the weekly Friday File
An announcement on the website
Announcements via local media outlets that announce school closures
---
Student All-Stars
Please click here to read about students who have exemplified Fieldstone character values this week. Each "all-star" has earned two points for his/her House! Thank you to our all-stars for their valuable contributions to our Fieldstone community.
---
Social Media
Please follow us on social media to keep up with our latest events, photos, and activities.
Click below for links.