Be up-to-date!
November 17, 2017
Message from the Assistant Head

It has been a great week at Fieldstone. I would like to extend a special thanks to our volunteers who helped out with Parent-Teacher Interviews by welcoming incoming parents and keeping teachers on schedule. Your community contributions are greatly appreciated.
Students and families are reminded that with the upcoming Holiday Break, that they should plan their vacations during the school break. Students are expected to attend all classes before and after the break.
---
New Parking Routine
We have changed our parking routine to ensure smooth traffic flow during peak hours. Please consult the diagram here indicating the new traffic flow direction. Please also note that Uber/Taxi drop offs should be made at the 2999 Dufferin Entrance (the little parking lot). Let's work together to keep our parking lot safer.
---
Message from Guidance

OUAC Application Workshops
The OUAC Application Workshops will continue next week on Monday, November 20th and Thursday, November 23rd at 3:30 p.m. in the Computer Lab (room 207). Please check the university & college bulletin board on the third floor for your scheduled date. If you are unable to attend due to an after-school tutorial or extra-curricular activity, please speak with Ms. Persa ASAP. If you have already attended your workshop, please continue researching and adding your program choices to your OUAC account so you can submit your application in the next few weeks! If you feel you have selected all of your programs and are ready to submit your application, please schedule an appointment to speak with Ms. Persa to review your profile and discuss next steps.
---
Ontario Secondary School Literacy Test Preparation
*** The Mock Test has been moved to December 14th ***
If you are a Grade Ten, Eleven, or Twelve student and you are enrolled in a main stream English course in either semester 1 or semester 2 (ENG2D, ENG3U or ENG4U), you must attend this mock test. Testing will begin at 8:30 am in the Gymnasium and will consist of two test booklets (each 75 minutes each). Students will be provided a 15 minute break between test booklets.
These tests will be marked and this data will be used to place students into 1 of three categories in regards to OSSLT registration:
Registered for the OSSLT
Deferred – but will be reevaluated on Feb 28th
Deferred – Literacy Exercises will focus on graduating through the STEP programme
Students who achieve a 70% or higher on the reading and writing sections and have approval from their English/ESL teacher and their Literacy Group leader will be registered for the 2018 OSSLT.
Students who achieve a 60-69% on the Mock OSSLT in reading and/or writing will work through specific skills to bring them up to the provincial standard through literacy exercises during the literacy block and literacy tutorials. The students' English Teacher/ESL teacher as well as their literacy tutorial leader will need to also recommend that the student is ready for writing. They will re-write the mock OSSLT at the end of February. Until evidence is received demonstrating readiness for the test, the student will be deferred from writing.
Students who achieve below 60% on reading and/or writing will be deferred to the next year for the OSSLT. Students, their parents and their custodians will be informed and a plan of recommendations of how the student can prepare for the test the following year will be made.

Note: Students who are currently in the ESL Programme without any mainstream English courses on their time tables will automatically be put on the deferral list.
Students must take preparation for this test seriously and demonstrate readiness for it. Failure to participate in the literacy block activities and failure to perform well on the mock exam will result in the student being deferred from writing in the spring. This may affect the students' graduation plans. Parents and guardians will be notified of the results of these tests in January.
---
Duke of Edinburgh's Award

Our Duke of Edinburgh's Award participants are reminded to select Skill, Service, and Fitness activities in their online booklets. We will have an Expedition logging session on November 22nd in the Computer Lab.
---
Trips
Art students will be visiting the AGO on November 23rd.
---
Tutorials
Tutorials allow our students the opportunity to meet with their teachers for enrichment and support individually or in a small group. Tutorials are included in student tuition. The tutorial schedule can be found here.
Mandatory Tutorials
Teachers and administration will sometimes assign mandatory tutorials to students. These tutorials allow for a smaller group size that can be used for enrichment, skill building, catch-up and remediation. Students who are assigned a mandatory tutorial will be issued a new timetable that includes the tutorial on it. Students attendance to these tutorials will be tracked and unexcused absences will be considered a breach of the Student Code of Conduct.
---
Co-curricular Activities
Fieldstone's co-curricular life is dynamic and thriving. Clubs give students a chance to gain skills and experience that will help them to grow as individuals and may assist them with university applications.
The co-curricular schedule can be found here.
---
Social Media
Please follow us on social media to keep up with our latest events and activities.
Click below for links.
WeChat
We have created a Fieldstone WeChat page! If you have WeChat on your phone, please add us using the barcode below and read our posts!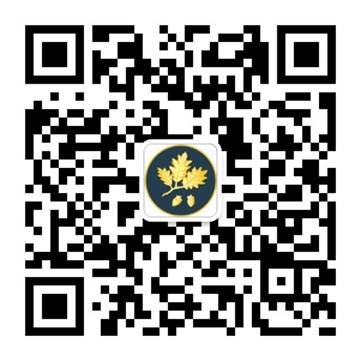 ---
Google Classroom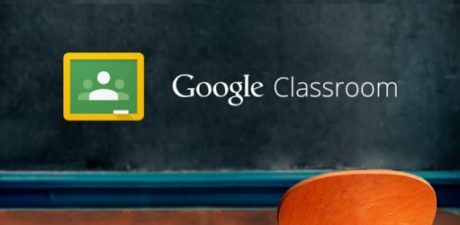 All of Fieldstone courses use Google Classroom as a Learner Management System. We utilize this platform to enhance and enrich the classroom experience. Students have each been issued a Google Classroom login and are expected to attend class with an internet enabled devices.
Parents and Guardians are also welcome to see their student's progress in the Google Classroom. To request access to your child's Google Classroom please fill out the following form here.
---
WHAT IS HAPPENING IN FIELDSTONE CLASSROOMS?
Communications Technology

The Grade Eleven Communications Technology students have started creating their stop-motion animation characters from plasticine and have begun building their sets. They will start filming next week!  We look forward to sharing their creations with the community once they are completed.
---
Law Class

The Grade Twelve Canadian and International Law class went to the Ontario Superior Court of Justice where we met a crown attorney and a judge. After the question and answer period, we had the opportunity to view several different and interesting cases.

---
Fieldstone Uniforms-Update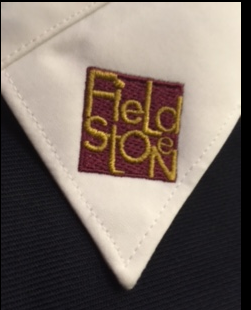 Some Fieldstone students are still waiting for some uniform pieces to arrive from InSchoolWear. If you fall under this category, you are still expected to dress using a "Smart Casual" dress code. This includes:
Grey or Black Dress pants (No jeans, track pants etc) or a knee length skirt/kilt.
A white button down or polo shirt.
No sweaters, jackets or "hoodies" are allowed in the classroom.
Any official uniform pieces that you have received.
Uniform Requirements and Expectations

Mondays, Tuesdays, Thursdays and Fridays
#1 Dress Days and Every Wednesday
Black Dress Shoes (that can be polished)

A Fieldstone Shirt (with the Fieldstone Logo)

A Fieldstone Tie (Optional)

A Fieldstone Blazer (Optional)

Grey Dress Pants or a Fieldstone kilt with black leggings.

Black Dress Shoes (that can be polished)

A Fieldstone Button Down Shirt (with the Fieldstone Logo)

A Fieldstone Tie

A Fieldstone Blazer

Grey Dress Pants or a Fieldstone kilt with black leggings.
All Fieldstone students are expected to have clean and proper looking uniforms every day.  Students should own at least two pieces of each uniform component to ensure this is possible.
---
Permission Forms
If students wish to leave school property during lunch or exam periods, a permission form must be submitted.  Please fill out and return the following permission forms.
---
Important Dates
Please consult the following important dates document when planning your family vacations and holidays.  The important dates can be found here.
Click here to download the 2017-2018 School Calendar.
---
Please stay up to date with school events by checking our weekly Friday File throughout the year.
Connect with us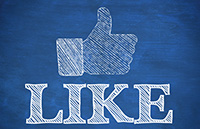 Visit us on Facebook! Fieldstone King's College School is social! Like our page here!