Fieldstone provides individualized learning opportunities.
Fieldstone provides individualized learning opportunities.
Fieldstone's Summer School offers students the chance to earn credits through intensive three-week courses. Students enjoy the chance to focus on one subject at a time and to truly immerse themselves in their studies.
The session dates are as follows:
Session 1: June 26 – July 14
Session 2: July 17 – August 3
Session 3: August 4 – August 24
A wide variety of courses will be offered, including courses in English, Math, and Science.
Please click HERE for the 2017 Summer School Registration Package for more details.
At Fieldstone, we don't just challenge the individual, we individualize the challenge
Requirements for the Ontario Secondary School Diploma (OSSD)
This is the minimum graduating level offered for the secondary division of Fieldstone. The Diploma is issued from the Ministry of Education through the School, with the Principal acting as the recommending agent.
There are three main components of the OSSD:
Academic Credits
Community Involvement Activities
Successful Completion of the Secondary School Literacy Test
Refer to the 2017/2018 Student Handbook for more detail.
The Sister School designation represents a relationship between two schools, where students create a cultural exchange and increase global awareness.
Sister school programs have a significant positive effect on the global awareness and attitudes of students in both primary and secondary schools. Students are encouraged to look beyond their own world and understand the lives of other people in a genuine, meaningful way. Benefits to accrue from engaging in a sister school relationship are many and varied.
Intercultural understanding within the school community
Improved English skills
Increased global awareness
Opportunities to better understand Canada and Canadian culture
Personal development of the student e.g. leadership, maturity, independence
Improved ability of students to adjust to different situations
Opportunities for sharing pedagogies and engage in joint curriculum development
Opportunities for professional development among teachers
Opportunities for reciprocal travel
Enhancing the reputation of the school
At Fieldstone King's College School, we are committed to building a student body that reflects the diversity of the modern global community. We have also expanded our international market to Mexico, Colombia, Japan and Korea to further diversify our international student community. We now have two sister schools in China and one in Mexico!
Fieldstone's Sister Schools:
Information coming soon.
Fieldstone King's College School would like to thank you for your patience!
The goal of service learning at Fieldstone is to connect service projects to student learning and to put as much of the planning and execution as appropriate into the hands of the students. Ultimately, the goal is not just for good work to be done, but for the context of that work to be understood, appreciated and reflected upon by the students.
Whether it is our younger students who will soon be engaged in sewing stuffed hearts for cardiac-surgery patients at the Hospital for Sick Children or older members of the School Me to We club who will be raising awareness (and canned food) through such projects as Halloween for Hunger or the Vow of Silence, the participatory and experiential nature of these projects adds an essential layer of learning for our students.
The following represent just some of the organizations that Fieldstone students have supported over the last several years:
Click HERE for a list of Annual Volunteer Opportunities.
Fieldstone has thriving Theatre, Music and Visual Arts programmes.
Fieldstone Theatre produces annual plays and musicals for the enjoyment of the community. Past shows have included The Lion King, Guys and Dolls, and Annie. Fieldstone students are involved in every aspect of mounting a production- from designing sets to mastering the art of stage make-up. The stage crew similarly plays a vital role in overseeing the technical aspects of the production.
In 2012, Fieldstone began a partnership with Young People's Theatre. As a YPT "member school," Fieldstone has the privilege of receiving training from professional actors and directors in the YPT company. The partnership also allows Fieldstone students to attend a number of professional productions each year.
Music students may focus on Strings, Woodwinds, Brass, Percussion, and, in their senior years, can take part in a unique "Small Ensemble" course if they so choose. Our Music department showcases its talents in Winter and Spring concerts. Our student artists have won regional awards for their work and have the opportunity to experiment with a wide variety of artistic mediums. The annual Fieldstone "Arts Showcase" shares Fieldstone's passion for the Arts with the broader school community.
Duke of Edinburgh's Award Programme
The Duke of Edinburgh's Award empowers young people, ages 14 to 25, to make a difference in their own lives and the lives of others, by exploring their potential, taking on new challenges, giving back to their communities, and achieving success. It provides the opportunity to set goals and achieve results in fun and challenging ways.
Through Fieldstone's engaging and exciting co-curricular programmes, students work on the four components of the award: community service, skill-building, fitness, and adventure.
To learn more about this prestigious and enriching programme, please visit http://dukeofed.org/on
Part of achieving the Duke of Edinburgh's Award involves students' committing themselves to pursuing and achieving progress in a particular hobby or skill. We at Fieldstone see great value in promoting goal-setting, collaborative learning experiences, and whole-school student bonding. For these reasons, "Skill Groups" are an important and exciting element of learning at Fieldstone.
At the beginning of the school year, each student chooses from a wide array of skills to pursue. Monthly, students work with peers across the age ranges toward mastering their chosen skill.  This helps our students to be well-rounded young people, equipped with life-long skills that will help them to be the leaders of tomorrow.
At Fieldstone, we believe strongly that students need the opportunity to learn in environments beyond the classroom. The school has developed a strong tradition of field trips to cultural and curriculum-related destinations. Beginning in 2001/2002, our students have had the opportunity to expand their personal horizons by taking a weeklong trip to various exciting and educational destinations.Horizons Week is designed to help students to meet the requirements of the Duke of Edinburgh's Award programme and to thus become more well-rounded, cultured, and caring citizens. The trips combine community service with adventure, physical activity, and team-building.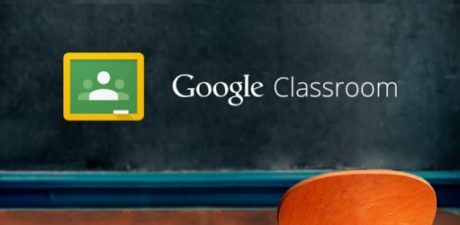 All of Fieldstone courses use Google Classroom as a Learner Management System. We utilize this platform to enhance and enrich the classroom experience. Students have each been issued a Google Classroom login and are expected to attend class with an internet enabled devices.
Parents and Guardians are also welcome to see their student's progress in the Google Classroom. To request access to your child's Google Classroom please fill out the following form here.
Alumni Fieldstone Alumni Associates (FAA)
alumni@fieldstonekcschool.org
.The objectives of the FAA are as follows:
Provide a liaison between its members and Fieldstone
Foster and strengthen the relationship between its members by hosting regular social events
Provide advice to Fieldstone parents and students about university life through a student's perspective
To support and attend Fieldstone events
Save
Save
Save
Save
Save
Save
Save
Save
Save
Save