Fieldstone provides individualized learning opportunities.
Fieldstone provides individualized learning opportunities.
Fieldstone's Summer School offers students the chance to earn credits through intensive three-week courses. Students enjoy the chance to focus on one subject at a time and to truly immerse themselves in their studies.
A wide variety of courses will be offered, including courses in English, Math, and Science.
Click Here for the 2019 Summer School Registration Package.
At Fieldstone, we don't just challenge the individual, we individualize the challenge.
Requirements for the Ontario Secondary School Diploma (OSSD)
This is the minimum graduating level offered for the secondary division of Fieldstone. The Diploma is issued from the Ministry of Education through the School, with the Principal acting as the recommending agent.
There are three main components of the OSSD:
Academic Credits
Community Involvement Activities
Successful Completion of the Secondary School Literacy Test
The Sister School designation represents a relationship between two schools, where students create a cultural exchange and increase global awareness.
Sister school programs have a significant positive effect on the global awareness and attitudes of students in both primary and secondary schools. Students are encouraged to look beyond their own world and understand the lives of other people in a genuine, meaningful way. Benefits to accrue from engaging in a sister school relationship are many and varied.
Intercultural understanding within the school community
Improved English skills
Increased global awareness
Opportunities to better understand Canada and Canadian culture
Personal development of the student e.g. leadership, maturity, independence
Improved ability of students to adjust to different situations
Opportunities for sharing pedagogies and engage in joint curriculum development
Opportunities for professional development among teachers
Opportunities for reciprocal travel
Enhancing the reputation of the school
At Fieldstone King's College School, we are committed to building a student body that reflects the diversity of the modern global community. We have also expanded our international market to Mexico, Colombia, Japan, and Korea to further diversify our international student community. We now have two sister schools in China and one in Mexico!
Fieldstone's Sister Schools:
Information coming soon.
Fieldstone King's College School would like to thank you for your patience!
The goal of service learning at Fieldstone is to connect service projects to student learning and to put as much of the planning and execution as appropriate into the hands of the students. Ultimately, the goal is not just for good work to be done, but for the context of that work to be understood, appreciated, and reflected upon by the students.
This year, students have participated in many volunteer activities including a Toy Mountain holiday drive, numerous community clean-up efforts, and a campaign to donate an array of needed items to Youth without Shelter.
The following represent just some of the organizations that Fieldstone students have supported over the last several years:
Click HERE for a list of Annual Volunteer Opportunities.
Fieldstone has thriving Theatre, Music, and Visual Arts programmes.
Drama
Drama classes not only provide students with an appreciation and familiarity with theatre history, texts and conventions, but also engage students with opportunities to understand and experiment with applied drama and to see the way in which drama can enable them to become more empathetic global citizens.
Drama Club is one of our most popular clubs and allows students to "take the stage" at Arts Showcases and to collaboratively design their own theatrical works.
Music
A comprehensive education in music significantly enhances the overall creative and academic development of our students. Students can choose from several different instruments within our fully-equipped music room. They learn skills and individual discipline through intensive practice, rehearsal and critical reflection in small and medium-sized ensembles. They also receive weekly private or semi-private instruction during tutorials to develop superior skills on their given instruments.
We also offer a thriving Vocal Music programme, and boast an active Choir that performs regularly at school events and showcases.
Visual Arts
Fieldstone Visual Arts courses are designed to encourage students to collaborate and experiment with a variety of media. This helps them to understand how to apply techniques in creative and effective ways. Our facilities include a wide range of materials and tools for use in acrylic and watercolour painting, screen-printing, sculpture, digital media and much more.
Creative students may also be interested in our Communications Technology programme, which instructs students in graphic design, photography, stop-motion animation, film, and website design.
Student Clubs
Fieldstone invites students to join a wide variety of clubs, enabling them to develop new skills, bond with their peers and gain experience that can help them to build impressive university applications. Popular clubs include Drama Club, Photography Club, Math Club, Outreach Club, and Prefects (student government).
Click HERE for the Co-Curricular Schedule.
Fieldtrips
Our students enjoy many opportunities to take their learning "on the road" – participating in exciting educational travel both within Toronto and further afield. Whether visiting Toronto's City Hall or building a school in Costa Rica, our students value these exceptional opportunities for growth and exploration.
Sports
Fieldstone has over six acres of outdoor fields an indoor gymnasium. Between physical education classes, team practice and after school open gym, students have countless opportunities to enjoy physical activity at Fieldstone. We are a member of the Small Schools Athletic Federation, wherein we compete with other schools in a variety of sports including Basketball, Volleyball, Badminton, Flag Football, and Ultimate Frisbee.
Duke of Edinburgh's Award Programme
The Duke of Edinburgh's Award empowers young people, ages 14 to 25, to make a difference in their own lives and the lives of others, by exploring their potential, taking on new challenges, giving back to their communities, and achieving success. It provides the opportunity to set goals and achieve results in fun and challenging ways.
Through Fieldstone's engaging and exciting co-curricular programmes, students work on the four components of the award: community service, skill-building, fitness, and adventure.
To learn more about this prestigious and enriching programme, please visit http://dukeofed.org/on
Horizons Week
At Fieldstone, we believe strongly that students need the opportunity to learn in environments beyond the classroom. The school has developed a strong tradition of field trips to cultural and curriculum-related destinations. Beginning in 2001/2002, our students have had the opportunity to expand their personal horizons by taking a weeklong trip to various exciting and educational destinations. Horizons Week is designed to help students to meet the requirements of the Duke of Edinburgh's Award programme and to thus become more well-rounded, cultured, and caring citizens. The trips combine community service with adventure, physical activity, and team-building.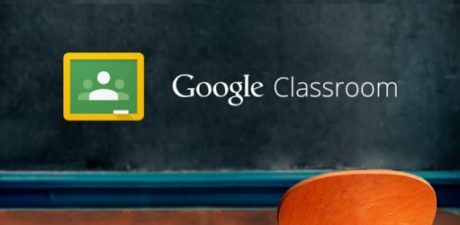 All of Fieldstone courses use Google Classroom as a Learner Management System. We utilize this platform to enhance and enrich the classroom experience. Students have each been issued a Google Classroom login and are expected to attend class with an internet enabled devices.
Parents and Guardians are also welcome to see their student's progress in the Google Classroom. To request access to your child's Google Classroom please fill out the following form here.
Fieldstone Alumni Associates (FAA)
The Fieldstone Alumni Association (FAA) was established in 2006 by Fieldstone graduates; Stephen Malinas, Michelle Luong, Sophia Armenio and Cassandra Atkin.
The objectives of the FAA are as follows:
Provide a liaison between its members and current students.
To support and attend Fieldstone events.
To promote and celebrate the Fieldstone community.
Save
Save
Save
Save
Save
Save
Save
Save
Save
Save