Be up-to-date!
June 16, 2017
Message From The Assistant Head

Welcome to the final Friday File of the school year. We look forward to welcoming Fieldstone students and families at the Awards Day Ceremony and Graduation where we can look back on the school year and celebrate the accomplishments of our students.
In early August, we will be sending out a summer mailer with all the important things you need to know about for the upcoming school year.
Best of luck to all students who still have exams.
Sincerely,
Brian Munshaw
Assistant Head of Schools
---
Important Upcoming Date
June 15 – 20 – Final Exam Days
June 21 – PD Day
June 22 – Awards Day and Graduation
June 26 – Summer School Session 1 Starts
June 27 – Exam Handback Day
June 30 – Final S2 Reports e-mailed
---
Locker Clean Out
Students, please spend time after exams each day (11-11:30am and 3-3:30pm) cleaning out your lockers.  Any remaining items will be disposed of on the evening of Tuesday, June 20.
---
Course Culminating Tasks and Examination Calendar
Please see the Examination Schedule and Course Culminating Task Calendar.  Morning Exams commence at 9 am and Afternoon Exams commence at 1 pm.
If you have concerns about your exams schedule – please see Mr. B. Munshaw before the end of next week.

Exam Study Keys are posted

FKCS Awards Ceremony and Graduation 2017
Please mark June 22 in your calendar if you have not already done so.  This will be a big day for the FKCS community, as it will feature both our Awards Ceremony and our Grade Twelve Graduation.  Our Awards Ceremony will occur from 10:00-11:30 am in the Fieldstone Gym, with students expected to report to their mentorship group rooms by 9:00 am wearing #1 Dress.  Posters and group names will be posted around the school closer to the date to ensure students know where to go.  Graduation will take place at the Sala Caboto Ballroom, Columbus Event Centre (40 Playfair Avenue) and will begin at 6:00 pm.  There will be free parking for this event, please do not pay for parking at the venue.

Where's My Yearbook?

Students will be issued their Yearbooks at the end of this year's awards ceremony.  Be sure to bring a pen (or two) so you can get autographs from your classmates and faculty.
---
Ontario Secondary School Literacy Course – Night School 2017

OLC4O has commenced!  Remember that attendance is mandatory and missing classes will result in your removal from this course. The class schedule is below:
| | | |
| --- | --- | --- |
| Course Hours | Date (Time) | Description |
| | | |
|   | June 12 – 20 | Exam Break |
| 8 | June 21 | Full day of school (8:00 – 4:30) |
|   | June 22 | GRADUATION DAY – NO CLASS |
| 6 | June 23 | Full day of school (10:00 – 4:30) |
| 8 | June 26 | Full day of school (8:00 – 4:30) |
| 8 | June 27 | Full day of school (8:00 – 4:30) |
| 8 | June 28 | Full day of school (8:00 – 4:30) |
| 8 | June 29 | Full day of school (8:00 – 4:30) |
| 8 | June 30 | Full day of school (8:00 – 4:30) |
---
Please note that June 23 is a shortened day due to Graduation and Awards Day being the day before.

Cambridge Examinations:

Thank you to all the teachers and dedicated students that made this exam series a huge success. Students will be issued their results online via an online portal. Official certificates are issues in October/November 2017.  Please be sure the school has your most updated e-mail address.
---
Fieldstone Uniforms – Donations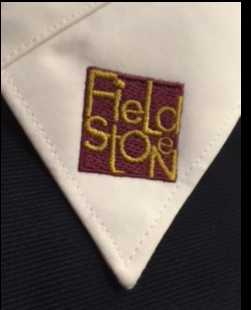 If you are a graduating student and do not plan on keeping your uniform, you can donate it to Fieldstone. Donations will be accepted from 11 am – 1 pm on exam handback day.
---
WHAT IS HAPPENING IN FIELDSTONE CLASSROOMS?!
LKBCU/DU

For LKBCU and LKBDU's CCT, students successfully demonstrated their understanding of Chinese literatures and Chinese culture, and their appropriate use of the language in a variety of situations through designing their unique websites or making their films.

Here are some snapshots of some students' websites and their movie posters.
---
Prefects
FKCS Prefects celebrated their dedication to student leadership for the 2016-7 school year with a Pizza Party! Students were all smiles as they devoured their well-deserved pizza.
---
Duke of Ed Programme- Reminders

Students who are registered to complete the Duke of Edinburgh Award are encouraged to continue updating their Online Record Book for each component: Skills, Service and Physical Recreation. Ensuring you log these activities on a weekly basis will help you complete your Award – doing this will ensure you keep up with the activities you have completed and allow you to determine how close you are to meeting the requirements for your Award level.Please remember that you need to complete 13 weeks for each component (even if you have skipped a few weeks) and a total of 26 weeks for your selected MAJOR (choose to dedicate an extra 13 weeks to developing your Skill, Service or Physical Recreation component). You must also ensure you have an ASSESSOR who can sign off on each of the components. Your Assessor must be someone who knows what your goal is, and is able to check in on your progress over the course of the 13 weeks. Your chosen Assessor must be aware that they are your Assessor (ask for their help!), and must also include their contact information (phone number and signature) as a reference. Your chosen Assessor may be contacted to verify your engagement in the listed activity and to provide feedback on your progress and success in an Award level component.To sign on to your Online Record Book, click on the following link: https://intawardorb.com/intranet/home/Log_in.aspTo log in to your account, ensure you have clicked on "Award Participant" before entering your email address and password. If you have forgotten your password, search your email history for an email confirmation from the Duke of Edinburgh office. Your password should be included in this email.
---
Message From Guidance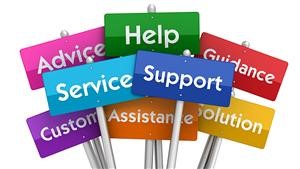 Grade 12 Graduates Scholarship Information Forms

Ms. Persa distributed forms for you to complete to outline and highlight the number of university or college offers you received, and detail your scholarship information. Were you offered a scholarship with your offer of admission? We want to celebrate your achievement, but need to have this information recorded to be able to do this! Scholarship information is posted and included on your official offer of admission – review these documents and print the information on your form. Please ensure you take the time to complete these forms correctly and bring them to Ms. Persa ASAP!

Find the form here

Community Service Hours

The list outlining the total number of hours completed for all Grade 12 Graduates is available on the bulletin board on the third floor (outside of room 304). Please check to confirm the number of hours you have recorded. It is very important that you fulfill the 40-hour requirement, as this is one of the three things that has to be completed in order to finalize your Ontario Secondary School Diploma. There is still time to get your hours in, but the Graduation Ceremony on Thursday, June 22 is quickly approaching!

 York University – New Student Orientation in Beijing (July 9)

Did you accept an offer to York University and are interested in attending the York Chinese Students Association orientation while you are in China this summer? Click on the poster below for event details.
---
Tutorials
Please check out our revised Tutorial Schedule. Teachers may at times make special arrangements with their tutorial schedule to accommodate the many Cambridge Preparations that are in full swing at this time of year.
---
Important Dates
Please consult the following important dates document when planning your family vacations and holidays.  The important dates can be found here.

Please stay up to date with school events by checking our weekly Friday File throughout the year.

Connect with us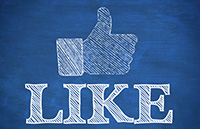 Visit us on Facebook! Fieldstone King's College School is social! Like our page here!